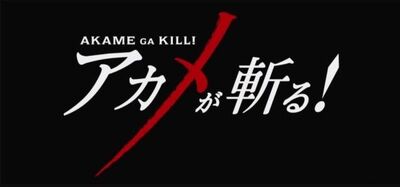 Akame ga Kill! (ア カ メ が 斬 る! Akame ga kiru!?, Letter. "Akame rips!" [N 1]) is a shōnen manga written and drawn by Tetsuya Takahiro Tashiro. Serialized Gangan Joker Square Enix from 20 March 2010 to 22 December 2016, in Italy it is published by Panini Comics. A prequel focusing on past events of Akame, entitled Akame ga Kill! Zero, is serialized on the Big Gangan from Square Enix from October 2013. An anime adaptation of the main series, produced by White Fox, was broadcast in Japan between July 6 and 14 December 2011.
Ad blocker interference detected!
Wikia is a free-to-use site that makes money from advertising. We have a modified experience for viewers using ad blockers

Wikia is not accessible if you've made further modifications. Remove the custom ad blocker rule(s) and the page will load as expected.