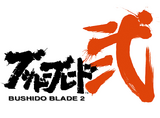 Bushido Blade 2
(ブシドーブレード弐, Bushidō Burēdo Tsu?) is a fighting game published by Squaresoft, released in both Japan and North America in 1998.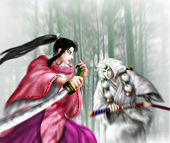 It is the sequel to Bushido Blade, which had been released the previous year.
Due to disagreements between Squaresoft and the games' developer, Light Weight, the series ended abruptly with this game, despite the fact that this game's ending left open the possibility of a sequel. Light Weight would later use the same game engine in the Kengo series.
Ad blocker interference detected!
Wikia is a free-to-use site that makes money from advertising. We have a modified experience for viewers using ad blockers

Wikia is not accessible if you've made further modifications. Remove the custom ad blocker rule(s) and the page will load as expected.