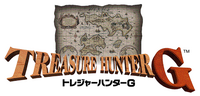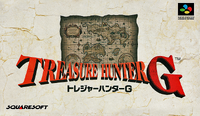 Treasure Hunter G (トレジャーハンターG, Torejā Hantā Jī?) is a turn-based tactical role playing game developed by Sting Entertainment and published by Square. It was released on May 24, 1996. It was published on the Nintendo's Virtual Console service on December 25, 2007 in Japan.
The game shares its four main characters with Saga Frontier, but with them playing radically different roles.
For eight years, this was Square's final game made for a Nintendo console.
Character Gallery
Edit
Ad blocker interference detected!
Wikia is a free-to-use site that makes money from advertising. We have a modified experience for viewers using ad blockers

Wikia is not accessible if you've made further modifications. Remove the custom ad blocker rule(s) and the page will load as expected.