Ad blocker interference detected!
Wikia is a free-to-use site that makes money from advertising. We have a modified experience for viewers using ad blockers

Wikia is not accessible if you've made further modifications. Remove the custom ad blocker rule(s) and the page will load as expected.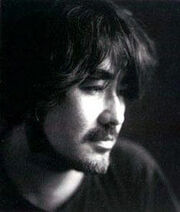 Yoshitaka Amano (天野 喜孝, Amano Yoshitaka Born July 28th 1952 in Shizuoka, Japan) is an artist who have designed many video game characters for Square Enix. His most notable contribution can be seen in the Final Fantasy series.
Biography
Edit
Yoshitaka Amano has been interested in drawing since he was young. He started his carrier in Tatsunoko Production in the animation department, working for the Speed Racer anime franchise. He later worked on several anime titles such as Tekkaman, Gatchaman, and many other.
He joined Square Enix at 1987 as a character designer for Final Fantasy game. The game, which previously thought as the last game for the company, turned out to be a huge success and raised Square's popularity in Japan's gaming industry. After that, Amano continued to design characters for the series until Final Fantasy VII, where his role as the main character designer was taken by Tetsuya Nomura and several other younger designers such as Akihiko Yoshida. Nevertheless, Amano is still working for the series, mainly as promotional and character artwork designer, though he reclaimed his role as the main designer in Final Fantasy IX.
In contrast to the stereotype of pointy, sharp lines and modern-styled drawings that used by many designers, Amano uses smooth and flowing lines, with a more epic, unique style of drawing that resembles a painting. That dinstictive style of Amano has given the Final Fantasy series a unique flavor.
| Game Name | Amano's Role(s) |
| --- | --- |
| Final Fantasy | Character Designer, Title Logo Designer & Graphic Designer |
| Final Fantasy II | Character Designer, Title Logo Designer & Graphic Designer |
| Final Fantasy III | Character Designer & Title Logo Designer |
| Final Fantasy IV | Character Designer, Image Designer & Title Logo Designer |
| Final Fantasy V | Character Designer, Image Designer & Title Logo Designer |
| Final Fantasy VI | Character Designer, Image Designer & Title Logo Designer |
| Final Fantasy VII | Promotional Artwork, Image Illustrator, Title Logo Designer & Character Artwork |
| Final Fantasy VIII | Promotional Artwork, Image Illustrator, Title Logo Designer & Character Artwork |
| Final Fantasy IX | Character Illustrations & Original Character Designer |
| Final Fantasy X | Promotional Artwork, Image Illustrations, Title Logo Designer & Character Artwork |
| Final Fantasy X-2 | Promotional Artwork, Title Logo Designer & Image Illustrator |
| Final Fantasy XI | Promotional Artwork, Title Logo Designer & Image Illustrator |
| Final Fantasy XII | Promotional Artwork, Title Logo Designer & Image Illustrator |
| Final Fantasy XIII | Promotional Artwork, Title Logo Designer & Image Illustrator |
| Final Fantasy Versus XIII | Image Illustrator |
| Final Fantasy Agito XIII | Image Illustrator |
| Front Mission | Character Designer |
| Front Mission: Gun Hazard | Character Designer |
Interviews
Edit
External Links
Edit